Update: COVID-19
At Nordania Leasing, we follow the authorities' recommendations and therefore, most of our employees work from home during the coming weeks. On this site, you can find information about how we at Nordania handle the unfortunate situation. We will update the site frequently.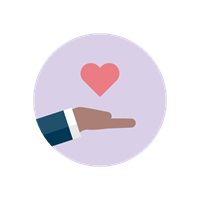 Normal opening hours – but be patient
Do you need Nordania? Do not worry – you can still contact us. We maintain our normal opening hours but as we have reduced staffing, we encourage customers and business partners to contact us by email in the weeks to come.
We will do everything we can to service and advise you in the best possible way, but there may be periods with longer response times on the phones as well as on written inquiries and case management. We, therefore, hope that you are understanding and patient in the weeks to come when we need to do things differently than usual.
We understand that some of our customers may be in a situation where revenue is temporarily on standby. Therefore, along with Danske Bank, we will try to support customers who have temporarily lost their jobs as a result of COVID-19. We will also support healthy companies that, due to lack of sales or canceled orders, need extra cash, such as an increase in overdraft, an extended loan limit or a delay in payments.
Business client
If you are a business client who has leased directly through Nordania, we encourage you to contact your adviser by mail, set up an online meeting or fill out the form below. Based on your needs, we evaluate how we can assist you.
Private customer/Smaller businesses
If you are a private customer or a small business, you should first and foremost contact your primary bank. This also applies to Nordania customers who are customers at
Danske Bank
.
If you have questions related to COVID-19, please fill out the form below (Danish only). Please provide as detailed information as possible.